Tree Trimming and Removal
Tree trimming and removal of unwanted trees is the heart of Steve's business.  No matter the size or location of the tree we have the experience, now how and equipment to get the job done and we remove, shred and recycle all trimmings at no extra cost to our customers.
Deadwooding
Deadwooding which is an essential part of a trees health is the removal of dead branches to a specified diameter and location. Reasons for deadwooding include: Possible food source for dangerous pests. Limit diseases. Enhance the beauty of the tree.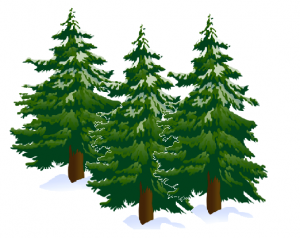 Thinning
How a tree is pruned will greatly affect the growth form, vigor, and stability of the tree. Two common types of pruning are thinning out and topping.
Thinning out is also known as selective cutting or drop-crotching. It involves complete removal of a branch back to the main stem, or to another lateral branch, or to the point of origin. With thinning out, the overall general shape of the tree is kept. Pruning wounds are closer to the stem and heal more rapidly. In addition, stimulation of new growth is distributed over many growing points.
Topping
Tree topping is the practice of removing whole tops of trees or large branches and/or trunks from the tops of trees, leaving stubs or lateral branches that are too small to assume the role of a terminal leader. Other common names for the practice include hat-racking, heading, rounding over, and tipping.
Hedge and Shrub Shaping and Trimming
Steve and his crew have the equipment and experience to leave your hedges and shrubs neat and tidy no matter the size or scale. They have the know how to get your hedges and shrubs into shape the correct way.  And if you've decided you don't want the hedge or shrub, they can remove them entirely and clean up the area.
Pruning
Pruning a tree effectively helps to maintain its shape and appearance. Dead or broken branches and limbs can fall off at any time, which is a serious safety hazard. It is sometimes possible to save an infected tree by strategically pruning away affected branches and limbs.
Stump Removal
Allow Steve's Trees to get rid of unsightly stumps left behind by tree removal.  Steve's Tree Service is all inclusive.  There is no need to call in another company to remove the stumps.